"My greatest fear was living my life without having the ability to reach my full fabulous potential. It was my mom's passing that gave me the courage to step out on my own. EyeMail Inc., was born from a necessity to re-engage as a vibrate happy person, living life on my own terms and with a specific purpose."
One morning, at 8:24 AM, I received a call from my sister who advised me, our mom had suddenly passed-away.  She was not ill and had passed-away alone in our family home in Alabama at the age of 61. At the same time of hearing about my mom, I was also going through a divorce. These events left a profound mark in my heart and my life's direction.
I remember going to my mom's graveside services, which only lasted 7 minutes.  While I was not on the program to speak, my personal plan was to get up and speak on her behalf, yet I was not strong enough to stand.  As I watched everyone return to their vehicles, I kept thinking to myself 'is this all what life boils down to… 7 minutes?'
The last promise I made to my mom at her gravesite, was I would come back to Atlanta and create a company with a global presence. The goal would be to create a legacy in memory of my mom and show her life stood for more than 7 minutes of time.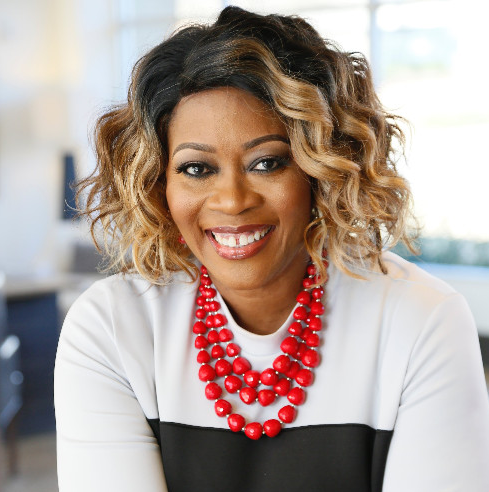 When I returned to Atlanta, I started thinking about what type of business I could create. I thought about how one communication with my sister advising me my mom had passed, had changed my life and that is where I began to focus my attention; to create a communications business. As a community, we engage with each other verbally, non-verbally, and in writing; Email, that was it!
With one click, a message could be sent to anyone, anywhere in the world. I started researching email early 2004, signing up for ~150 marketing emails and various communications, all with the same experience in common. I was not inspired with receiving a static, boring image or thumbnail, that must be clicked to open a browser and then clicked again to engage the communication. I realized at this moment in time, I had found my purpose and passion: to create and deliver a visually compelling video in email experience, to increase engagement and conversions. EyeMail Inc. was born.
To my knowledge, EyeMail Inc. it is the only company globally, to enable true instant play of full video & audio across all email, webmail, and mobile platforms in less than 15K in size, with no downloads required.
I have been fortunate to collaborate with  Microsoft Labs early in my journey, to lay the foundation which I was able to build my success and work with companies such as Delta, Porsche, Time Warner and Major League Baseball.  Presently, I continue to develop new technologies to create a more engaging communications experience with each other and look forward to writing the next chapter.
For more than 15 years, Lisa has been a digital innovator and disruptor for marketing communications.  As CEO and founder of EyeMail Inc. she has developed multiple, patent-pending technologies within the digital video-in-email marketing space.  Since 2004, Lisa has continuously evolved the EyeMail Inc. brand, expanding into Canada, UK, and India. She is a board member of the Technology Association of Georgia Diversity and Inclusion and volunteers at the local chapter of the Women in Technology Association for the 'Girls Initiative' program.
Lisa has an MBA from Alabama A&M University, an executive degree from the Tuck Business School at Dartmouth and is currently enrolled at Harvard Business School for an MBA in Marketing Studies. She is a considered a trailblazer for women in technology, frequently speaks at national and international conferences, and is recognized as an industry thought leader.  To date, Lisa has been honored with 16 awards and counting.